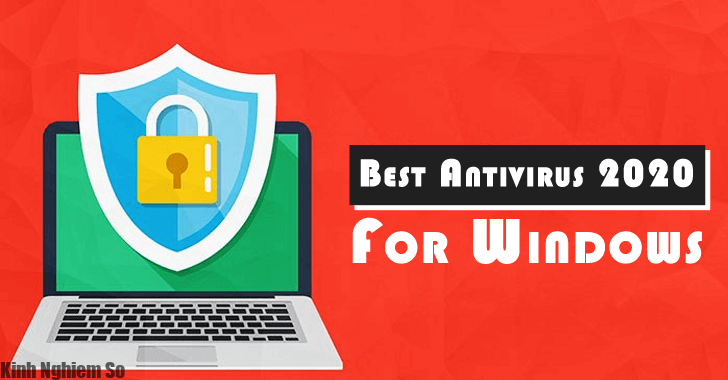 What antivirus software are you installing to protect your computer safe? Such anti-virus software is powerful enough to combat viruses, malicious code increasingly invading. The following Top Best Free Antivirus Software 2020
Summary of the best free antivirus software 2020
Before the invasion of malicious code, the use of anti-virus software is extremely necessary and important. Especially, computer viruses are becoming stronger and stronger by excellent hackers.
Meeting that demand, there are many newest anti-virus software on the market. But it is unlikely that it is the best antivirus software for your computer. Even when installing the anti-virus software, it makes the computer freeze, slow, lag affecting the operation of the machine.
Each software has its own unique features and strengths. This will be the basis for your computer to find the best friend to protect.
1. AVG Free Antivirus software
As a long-standing antivirus brand, AVG is constantly improving and becoming one of the best free antivirus software with a high reputation for security, strong performance.
AVG Free Antivirus creates a safe environment to protect all data on computers, on the web and even email. Especially, AVG Free Antivirus has built-in Enhanced Firewall mode to avoid suspicious activities and traffic.
AVG Free Antivirus Outstanding Features:
Maximize the penetration of viruses, spyware and other malicious software.
Prevent links, downloads, or email attachments when suspicious signs are detected.
Improve PC performance.
2. The Best Antivirus Software 2020 Avira Free Antivirus
With the newly added interface, integrated with many new features, Avira Free Antivirus is a reliable free antivirus software for computers.
The change point of Avira Free Antivirus is a combination of artificial intelligence, cloud scanning technology that protects the computer against strong attacks from viruses and other malicious agents. This latest anti-virus software has integrated many scanning modes, compatible with most Windows, macOS operating systems.
Avira Free Antivirus function
Effectively prevent emerging viruses, spyware, adware, backdoor software …
Virus easily and quickly by one mouse click
Promptly detect new viruses that appear quickly.
Choose a starting point. A very special feature and very little software have.
3. Avast Free Antivirus
Compact capacity, free and full of antivirus features are positive feedback from users.
In particular, Avast Free Antivirus has the ability to monitor the Wi-Fi network, promptly detect malicious code to protect data and computers.
Avast Free Antivirus function
Prevent malicious code from sending via email files. Analyze unknown files before sending them to you
Beautiful interface, advanced application protection, new passive mode run concurrently many security products, very suitable for film enthusiasts, gamers …
Malicious scanning engine, prevent viruses faster thanks to optimized scanning engine.
4. Bitdefender Antivirus Free
Simple, no need to manipulate much is the first advantage users mention Bitdefender Antivirus Free Edition, this best antivirus software 2020. In addition to destroying virus attacks, this software also removes ads effectively by the ability to interact automatically.
Bitdefender Antivirus Free function
No storage space affects computer RAM
Simple installation does not require a high computer configuration.
Detect and protect computer data before most viruses, malware …
5. Kaspersky Free Antivirus
Kaspersky Free Antivirus continues to be the best free antivirus software 2020 that Digital Experience would recommend to you.
Kaspersky Free Antivirus will be a very useful software in detecting, destroying viruses, nice spyware to access computers.
Free Antivirus Function
Perform, search and destroy powerful viruses
Scan for viruses, protect your hard drive safely
High security and security when installing.
Viruses are always a common concern of computer users because of many dangers caused by viruses, malicious codes: Damaging, deleted data, destroying hard drives.