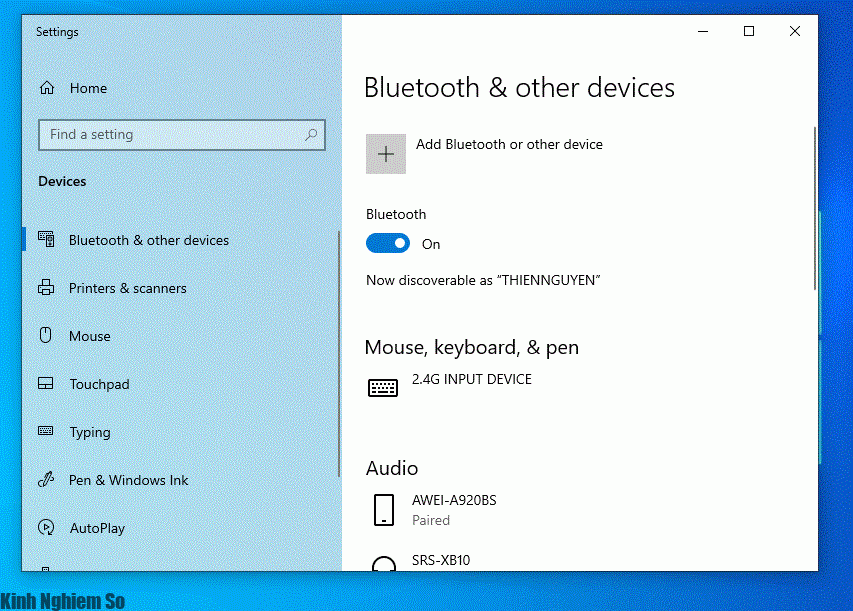 You know can connect all kinds of Bluetooth devices to your PC—including keyboards, mice, phones, speakers, and a whole lot more. To do this, your PC will need to have Bluetooth. Some PCs, such as laptops and tablets, have Bluetooth built in. If your PC doesn't, you can plug a USB Bluetooth adapter into the USB port on your PC to get it. To get started with using Bluetooth, you'll need to pair your Bluetooth device with your PC.
Connecting Bluetooth devices to Windows 10
Step 1: Turn on Bluetooth on your PC if it's not on already. To do this, select the Start button, then select Settings
Step 2: Click "Add bluetooth or other device"
Step 3: Select the device you want to connect and click Pair.

Once you click Pair, you're all done. Windows 10 will take care of the rest. You'll notice the "Connected" label under the device name.
Quick troubleshooting tips
If Bluetooth is not available in action center or Removing a Bluetooth peripheral
Step 1: Choose "remove device" and repeat the above steps

If you don't see the Bluetooth section on Devices, chances are that there are issues with Bluetooth driver. Make sure to right-click the Start button, and go to Device Manager to verify the driver is present and installed correctly. If everything looks alright, but you don't see the option, you may want to download and reinstall the latest Bluetooth driver from your computer's manufacturer support website.
If the problem is with the speakers, headphones, mouse, or keyboard, make sure to turn the peripheral off, wait a few seconds, and turn it back on to try again.
Connect a Bluetooth keyboard, mouse, or other device
Turn on your device and make it discoverable.
Turn on Bluetooth on your PC if it's not on already. To do this, select the Start  button, then select Settings  > Devices  > Bluetooth & other devices  and turn on Bluetooth.
Select Add Bluetooth or other device > Bluetooth. Choose the device and follow additional instructions if they appear, then select Done.
Hope this article helped you. If you have any questions, please comment below.